During end of year 2015 and beginning of 2016, Link implemented project titled "Green bicycle of Dalmatia".
The purpose of the project was to contribute to the development of two main objectives implementation of the project activities:
Raising awareness among primary school children about environmental protection and sustainable development in Split-Dalmatia County

Raising awareness among youth about the need for responsible, sustainable attitude towards environment for the purpose of preserving life good life conditions for future generations in Split-Dalmatia County
The project activities lasted from 11th November 2015 till 22nd March 2016, and were funded from the Split-Dalmatia County.
Project activities intended to contribute to raising environmental awareness and environmental protection, as well as promoting the use of bicycles as means of transport in urban traffic. By educating primary school children, it was intended to raise their awareness about benefits of healthy and clean environment (example of bicycle use instead of car), which will result in lower air pollution and traffic jam possibilities in the future. During interactive educations adapted for primary school children, it was emphasized how cycling instead of car driving benefits the environment. Children were informed about the difference ratio in pollution discharge between car and bicycle.
Educations contributed to the development of transport and environmental culture among children and gave valuable experience about environmental protection and traffic pollution.
For the purpose of project, Link established partnership with Bicycle club "Stina" which assisted in implementation of the educations titled "Why is it good to ride a bike?", "Ingenious invention of the 19th century – bicycle" and "What to do when you have flat tire?".
Through the project, three educations were conducted:
Through education titled "Why is it good to ride a bike?", school children became familiar with the benefits of cycling. Through open conversation and powerpoint presentation, pupils were informed how the human body reacts to cycling and what are the effects of this type of recreation on the heart and cardiovascular system.
Through education titled "Ingenious invention of the 19th century – bicycle", school children learned how the idea of cycling developed through the years
During third education titled "What to do when you have flat tire?" school children  learned how to take care of their bicycles. By implementation of demonstration method, pupils learned how the mechanism of the bicycle spin wheels and why it is important that the bicycle chain must always be oiled and the tires inflated. Pupils were informed how to discharge unusable parts of the bike without polluting the environment.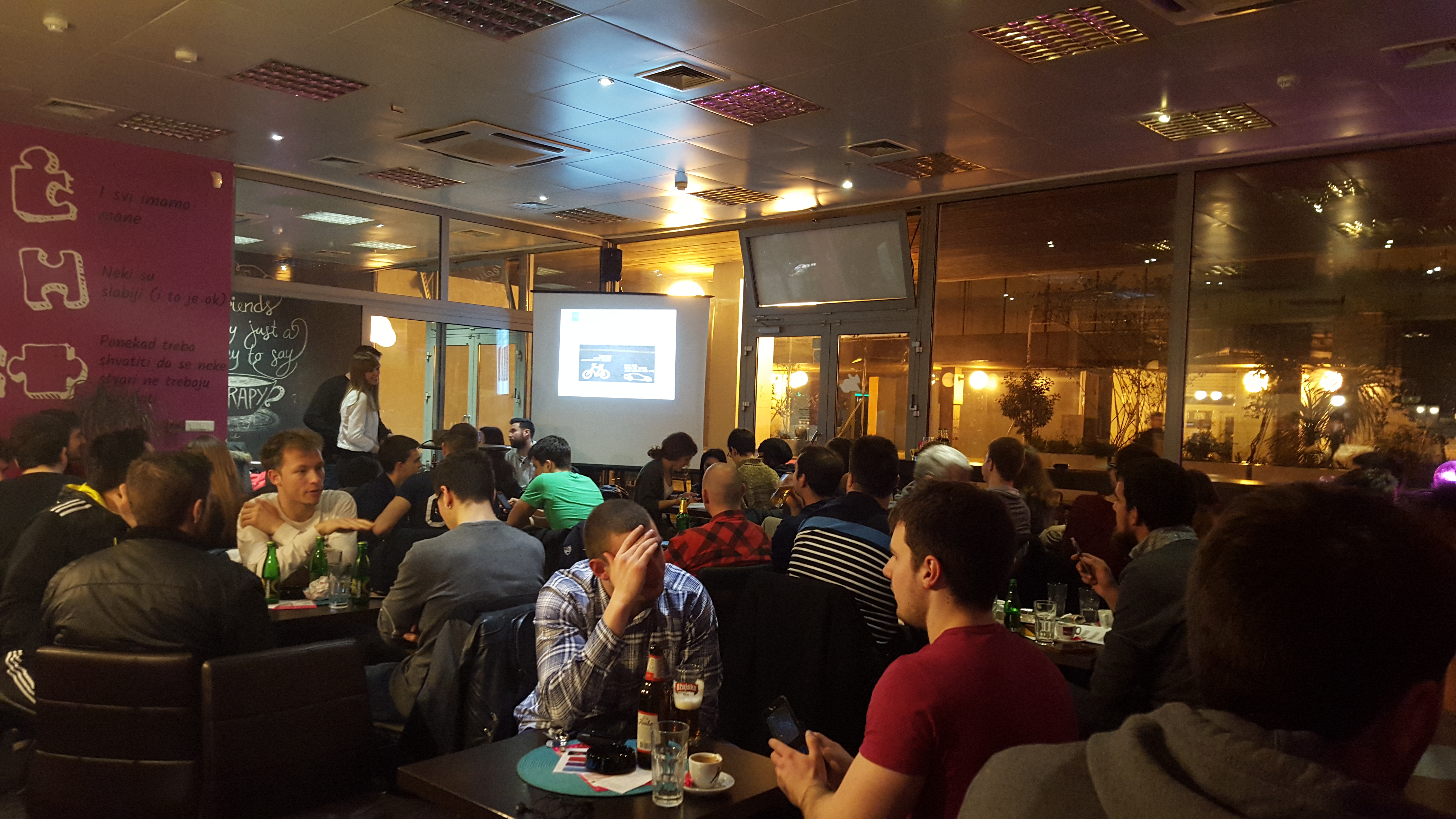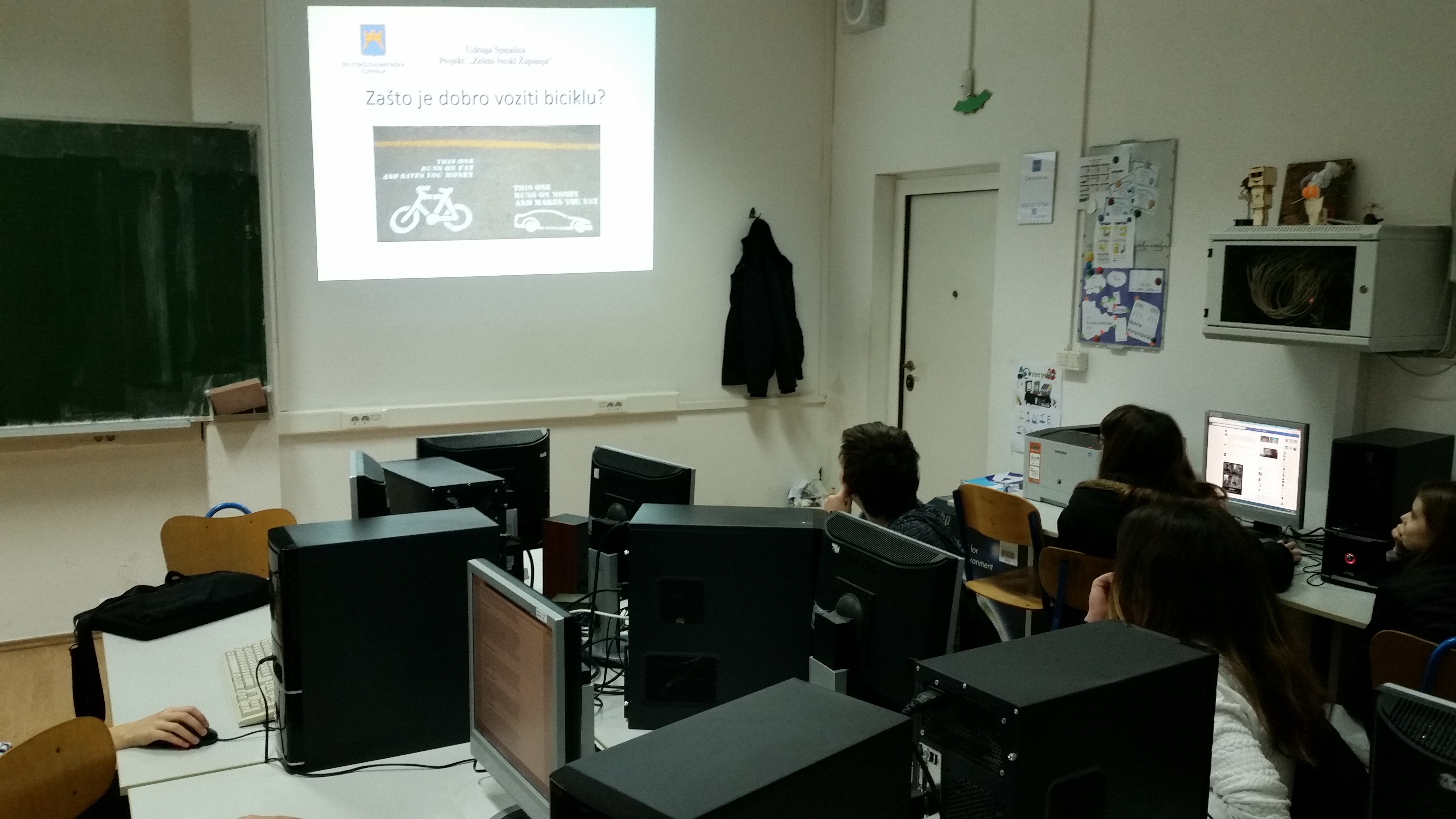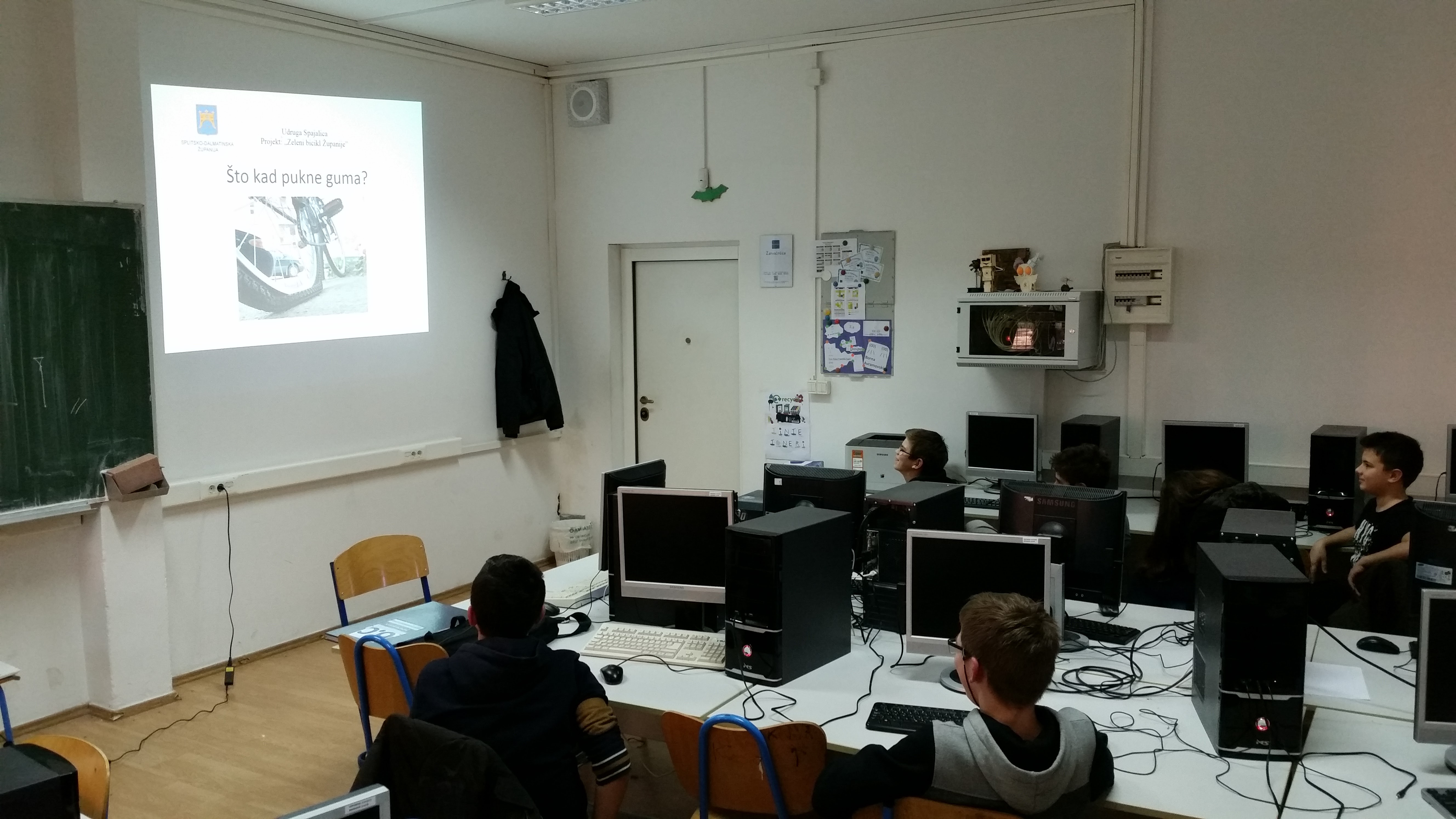 20160218_202936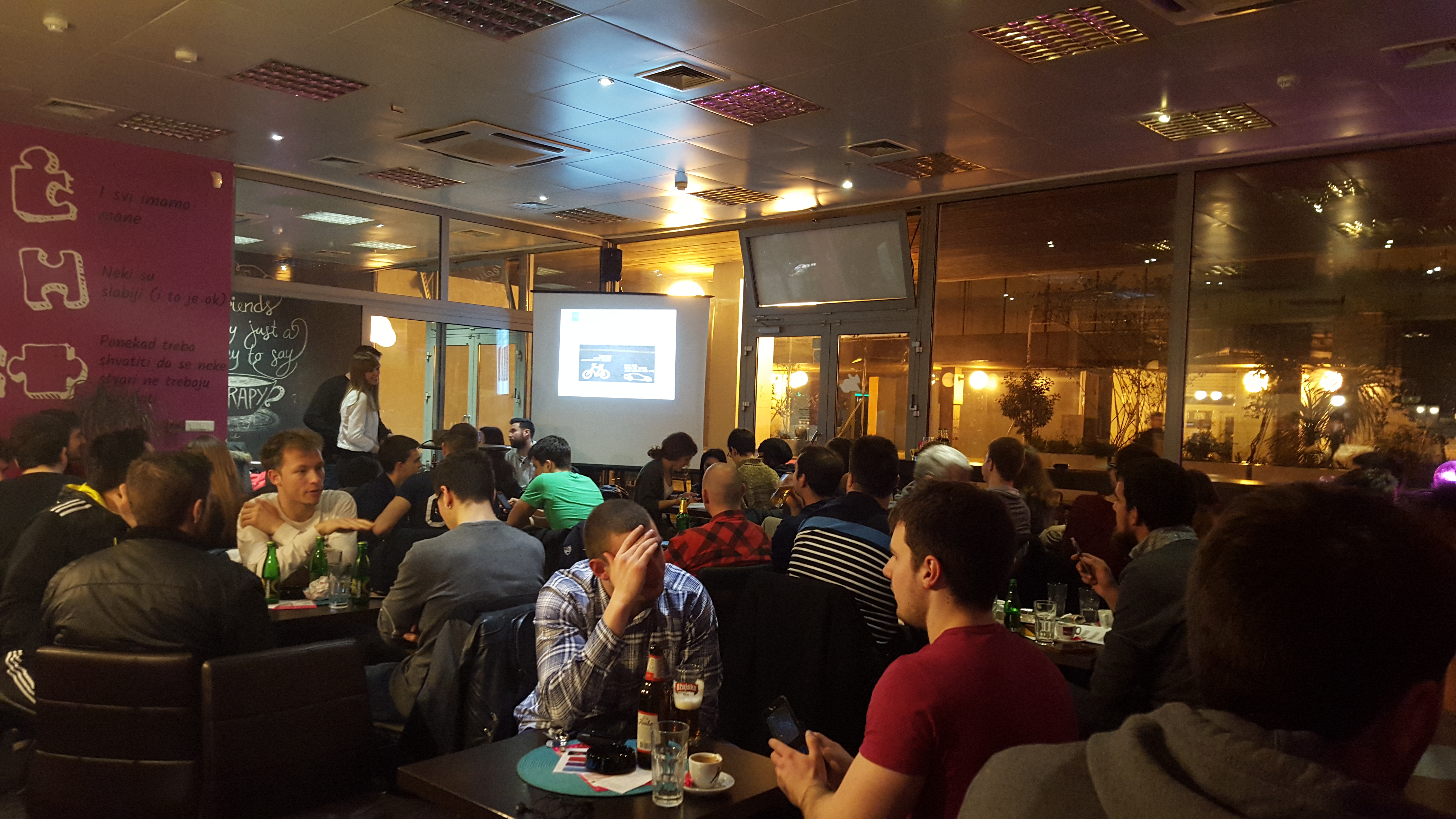 7 razred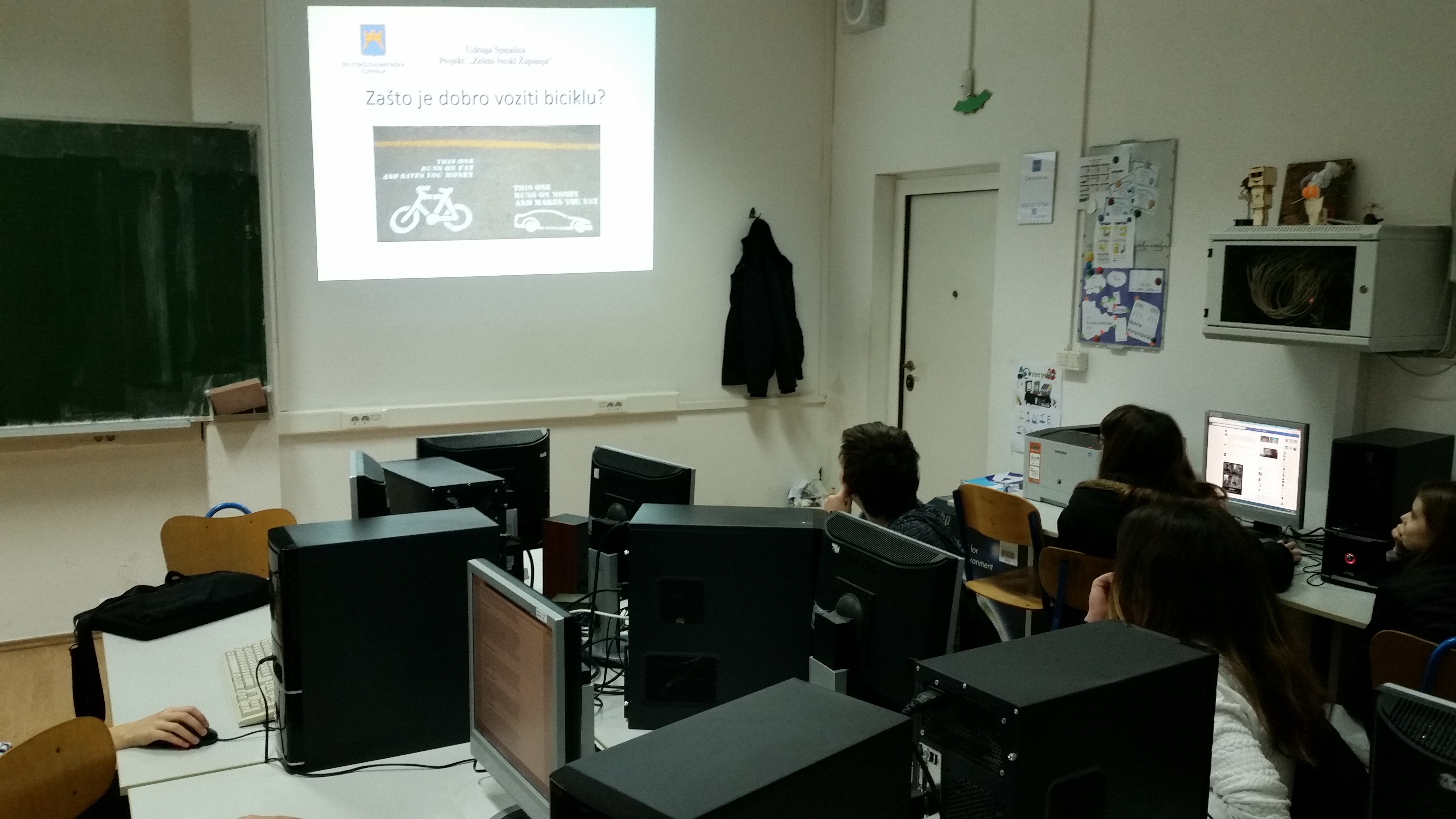 6 razred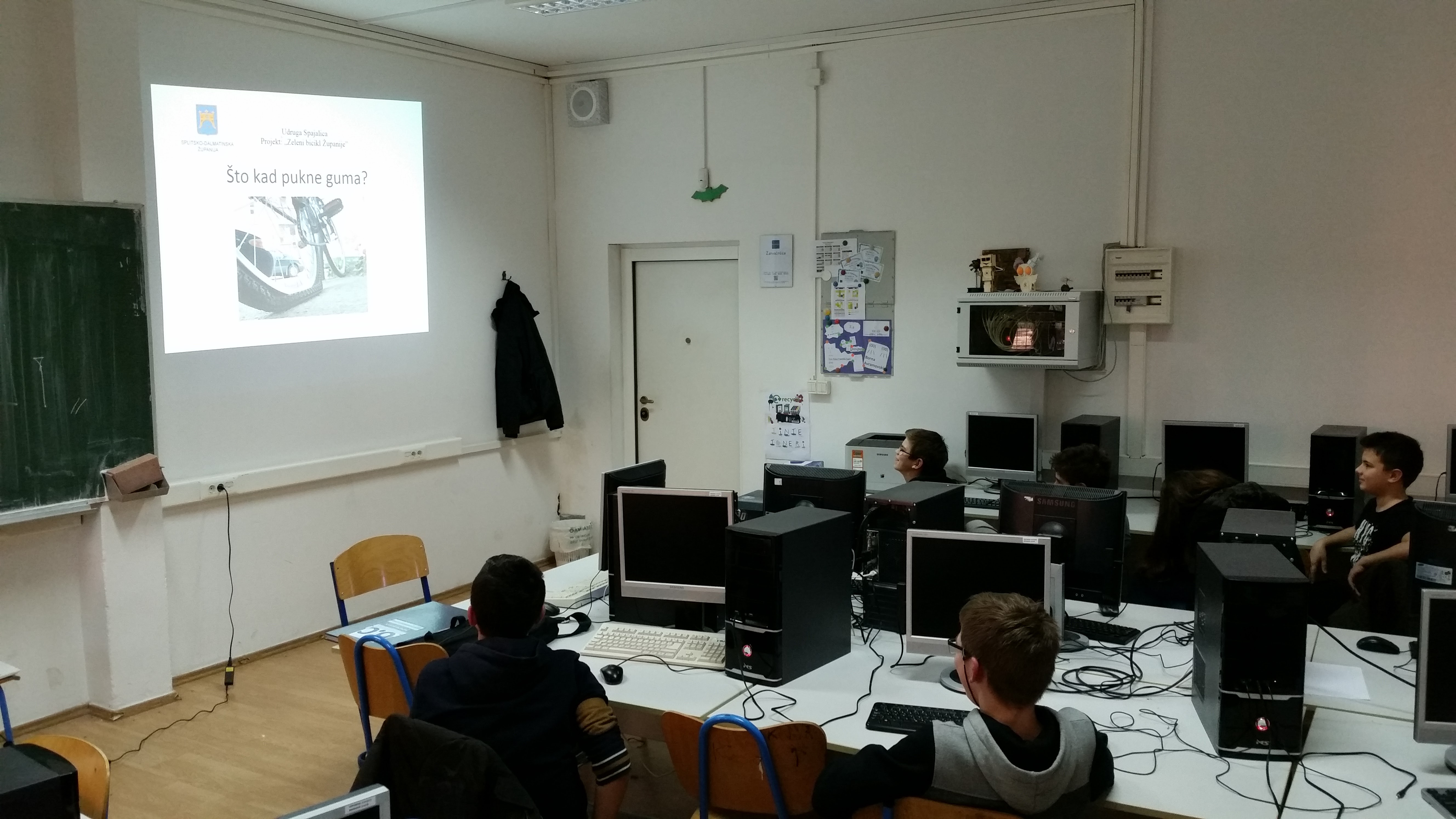 In addition to educating primary school children, Link organised education for high school and university students. During project, the web page of the association was developed and visibility actions for informing the general public were made.
---