Project title:  #WushuElixir
Total Project value: 60.000 €
Project partners:
Croatian Wushu federation,
Asociacion Espanola de Qigong Deportivo (Španjolska)
Vlaams Wushu Instituut (Belgija).
The idea is to promote active lifestyle among target groups based on synergy between physical exercise, mental peace and health improvement.  This is intended by development and implementation of education module which will be designed in theory and practice, on languages of all project partners participating. In development and implementation of module, all project partners will be included equally in order to replicate it thoroughly in all project partners' home countries.
Main goal of the project #WushuElixir is to ensure participation in sport and physical activity of elderly people and people with disabilities, including people with conditions such as diabetes, Parkinson's disease, arthritis and cancer.
The project will contribute on social inclusion and equal opportunities in sport, especially by supporting the implementation of EU strategies, notably the EU Disability Strategy.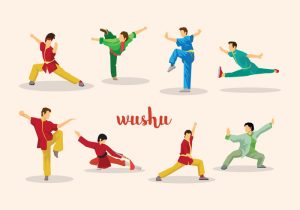 Main project activities
Preparation and development of pilot project programme designed for target groups in theory and practice
Motivational activities in associations related to target groups
Promotion of ethical behaviour and ethical sport codex on national and international level and exchange of best practices among project partners
Implementation of the project programme in all partner countries
Evaluation of the project activities – study on physical condition of the attendees before and after the project implementation